If you're new here, you may want to Subscribe to our Tokio Hotel Headliner, and get daily FREE updates on:

Tokio Hotel News, Tokio Hotel Gossip, Tokio Hotel Goodies
Tokio Hotel Videos, Tokio Hotel Pictures, Tokio Hotel Merchandise

And much more Daily Tokio Hotel stuff!

All mailed directly to your email address. Click Here To Subscribe!.
Post by www.tokiohotelrocks.com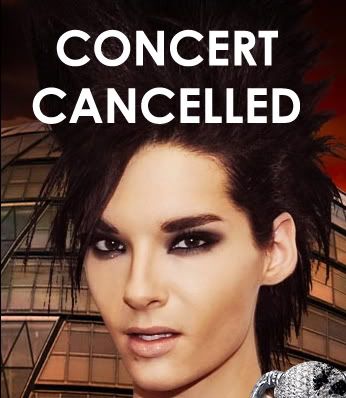 The St.Petersburg show with Tokio Hotel was cancelled yesterday 08.03.10
Due to a very material contractual breach and violation by the local promoter, it was not justifiable to perform the St. Petersburg concert yesterday. The band had tried everything to make the show happen, but with no luck! Tokio Hotel are feeling sorry for the fans, but the situation left them no other option.