If you're new here, you may want to Subscribe to our Tokio Hotel Headliner, and get daily FREE updates on:

Tokio Hotel News, Tokio Hotel Gossip, Tokio Hotel Goodies
Tokio Hotel Videos, Tokio Hotel Pictures, Tokio Hotel Merchandise

And much more Daily Tokio Hotel stuff!

All mailed directly to your email address. Click Here To Subscribe!.
Post by www.tokiohotelrocks.com
With his dashing looks and electrifying performance on stage, he has made teenagers go head-over-heels. Well, he is none other but the German heartthrob Bill Kaulitz. Lovingly nicknamed Meckie by his friends and fans, this famous young singer, lyricist and lead vocalist from Germany has achieved an iconic status among the teenagers. With his androgynous look, edgy hairstyle and power packed performance Bill Kaulitz is the youngest person to be immortalized in wax at the Madame Tussauds museum.   
Bill Kaulitz was born in Leipzig, German Democratic Republic on September 1, 1989. It was only when Bill Kaulitz participated in a children's Star Search in 2003 (which he lost in the quarter final) that he was discovered by music producer Peter Hoffman. Founder of the famous rock band "Tokio Hotel" along with his guitarist brother Tom, this man stormed the music circuit. He has been showered with awards and accolades including the band's first MTV Europe Music Award for best InterAct in 2007 and the TMF awards for best male artist international to name a few besides a host of other awards. In December 2008, Bill Kaulitz became "Man of the Year #6" by MTV News.   
Besides being noticed for his singing prowess, Bill Kaulitz's charm lies in his radical hairstyle He is never tired of teasing and spraying his hair until it gets pretty knotted, frizzy or snarled. Be it coloring his hair from brown to black, perming his hair, or dyeing with a bit of blond highlights, he has tried all. Given his facial features and thick mane, Bill tried some of the classic hairstyles. While his short black with little fringe reflected his innocence he soon switched to hairstyles like the bohemian short red hair style, short black with fringe, straight medium length black hair, short spiky emo hair with straight side fringe, long black dirty hairstyle, long straight hair with white highlights, long curly black hair with white highlights, long black big hair, long black and white highlights Lion like big hair. While the occasional straightened hairdo goes well with his oval cut face, his layered black and white style is cutting edge.   
Bill Kaulitz's Emo Hairstyle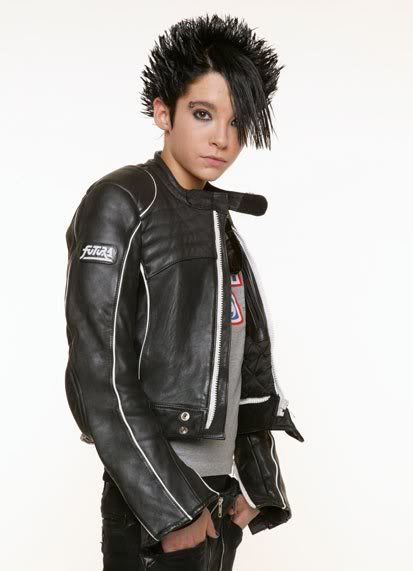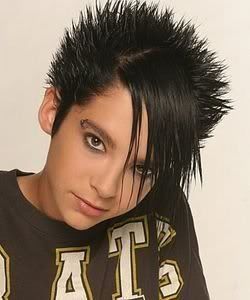 Bill Kaulitz's Long Straight Hair with White Highlights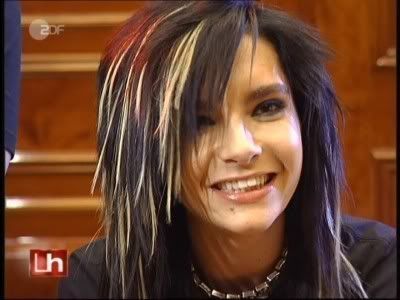 Bill Kaulitz's Lion Big Hair   
For someone blessed with loads of talent, oodles of confidence, and versatility, it takes very little effort to make things work. Undoubtedly, Bill Kaulitz is the sexiest singer and a style icon on the block.